In January, we announced the general availability of Sophos ZTNA v2 enabling ZTNA-as-a-Service via the Sophos cloud and new macOS agent support for zero trust endpoints. This marked a significant milestone for us, being the first of our SASE (Secure Access Service Edge) solutions, paving the way for more exciting cloud-delivered security solutions in the future.
Sophos ZTNA-as-a-Service Now Available for Monthly Billing
Sophos MSP Connect Flex provides you the option of integrating service-based pricing into a single monthly billing report delivered through the Sophos Central Partner Dashboard. Now Sophos ZTNA joins the portfolio of products available to be sold as-a-service.  It's available as of February 1, 2023 in the latest price book available on the Partner Portal.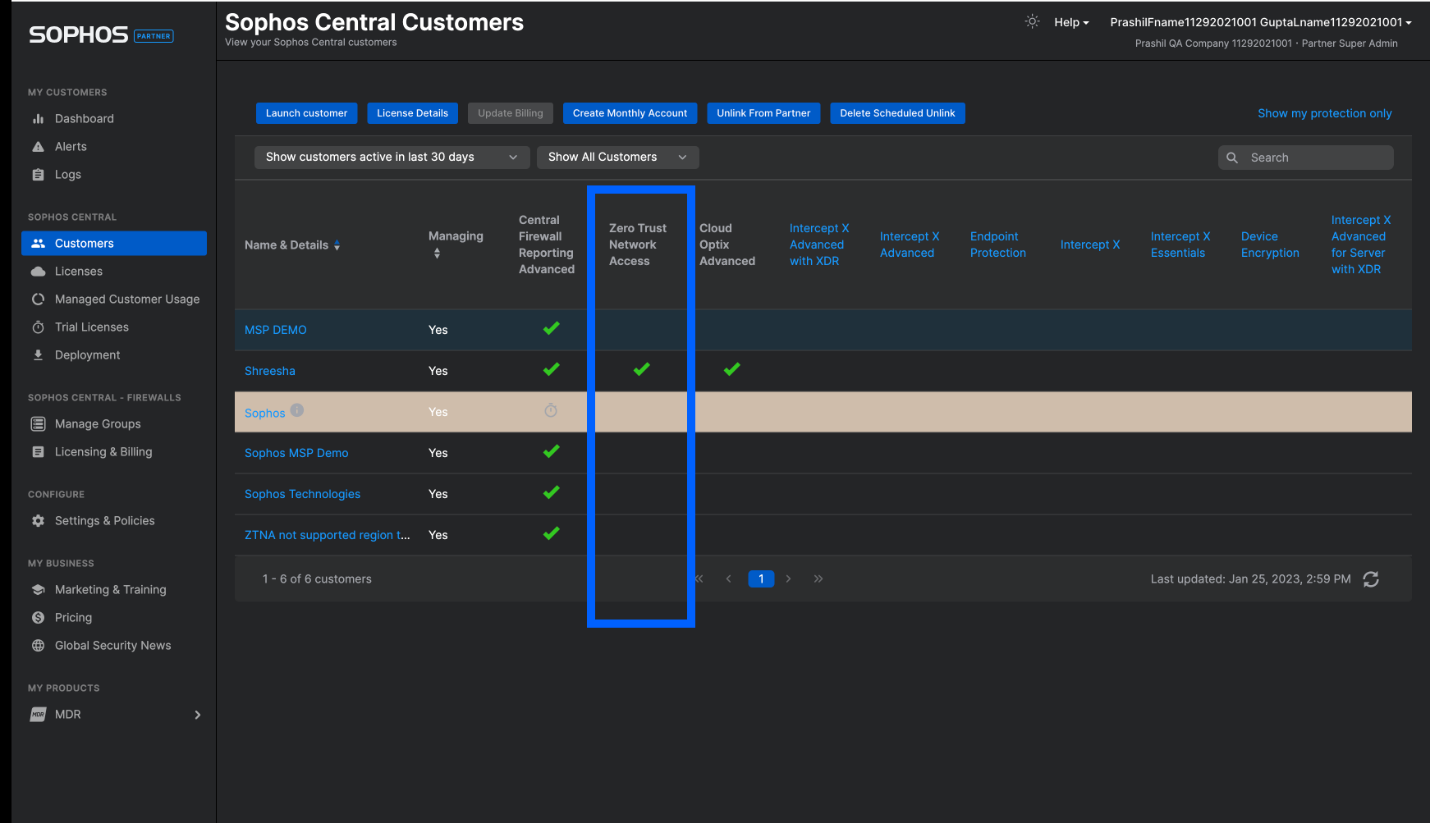 Sophos ZTNA is licensed just like Sophos Intercept X, on a per-user basis. The application gateways (cloud or on-premise) are free to deploy – as many as needed.
New to ZTNA? It's the Ultimate Remote Access VPN Replacement
Zero Trust Network Access (ZTNA) provides the ultimate networked application access, particularly for remote workers, but works equally well both in and out of the office. ZTNA provides better security by only providing access to specific applications, easier more scalable cloud management, and a more transparent end-user experience than remote access VPN.  ZTNA not only secures access to the applications owned and hosted in an on-premise data center or AWS, but can also control access to SaaS applications that support IP address access control by limiting access from the ZTNA gateway IPs.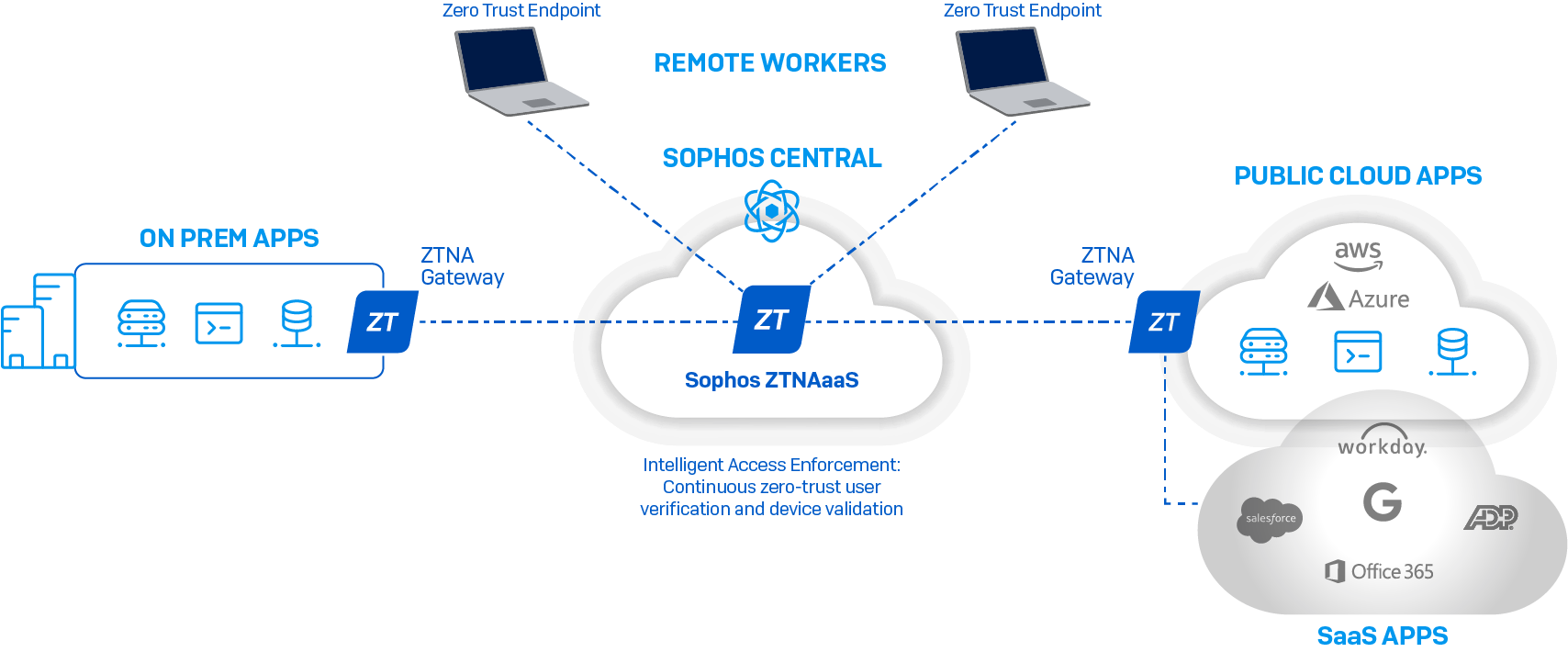 Sophos ZTNA – Uniquely Integrated with Next-Gen Endpoint Protection
Sophos ZTNA is unique and innovative, solving the top problems with existing Zero Trust Access solutions by offering a single agent integrated with our next-gen endpoint protection for a reduced footprint on the users device, and easier "one-click" deployment. It also offers better protection with Synchronized Security Heartbeat health telemetry sharing and easier management from a single-pane-of-glass – all from a single vendor.
Getting Started
Get prepared to start selling ZTNA Today: There are a ton of resources available to you including product training, datasheets, desk-aids, white papers, and much more.