Networking has evolved substantially over the last few years with more users working remotely, networks becoming more distributed, and cloud application usage exploding.  Sophos is ensuring you keep pace with new products like ZTNA for remote workers, and now an extremely powerful and helpful Sophos Firewall release with Xstream SD-WAN.
SFOS v19 delivers greatly enhanced SD-WAN, VPN, and networking capabilities, enabling you to easily meet you and your customers' networking goals all while making day-to-day management even easier.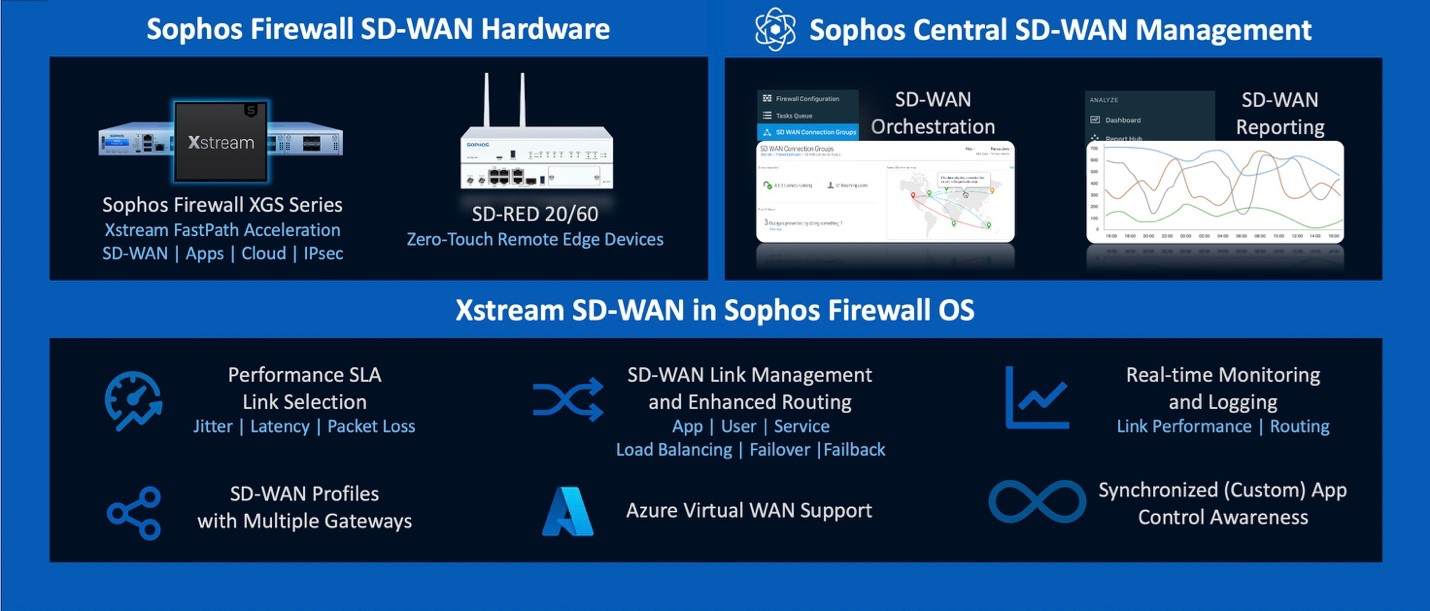 SFOS v19 Highlights:
The full list of new features is available in the What's New PDF and you can take a quick tour of the new features in this video:

How to Get the Firmware, Documentation and Training
As usual, Sophos Firewall OS v19 is a free upgrade for all licensed Sophos Firewall customers and should be applied to all supported firewall devices as soon as possible as it not only contains great features and performance enhancements, but also important security fixes.
You can manually download SFOS v19 from the Licensing Portal and update anytime. Otherwise, it will be rolled out to all connected devices over the coming weeks. A notification will appear on the local device or Sophos Central management console when the update is available allowing you or customers to schedule the update when convenient.
Sophos Firewall OS v19 is a fully supported upgrade from v17.5 MR14 and later, v18 MR3 and later and all previous versions of v18.5 including v18.5 MR3. Please refer to the Upgrade Information tab in the release notes for more details.
Full product documentation is available online and within the product.
Partner SFOS update training is available on the Sophos Training Portal:
Full partner course updates are expected to be available in the next two weeks.
Updated Sales Tools
We've prepared a number of updated sales tools to help you promote the product and this release: