SFOS v19 performance improvements
The tool now includes the performance improvements which come with SFOS v19, e.g., the up to 5x improvement in IPsec throughput, providing you with more accurate information based upon the latest software release.
Multiple languages
In addition to English, you can now switch the tool to one the following languages:
French
German
Italian
Japanese
Spanish
This allows for a better user experience if you are not so fluent in English or have customers who need a local language sizing suggestion.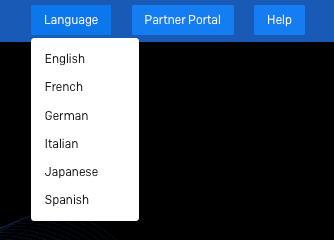 How to access the tool
After authentication on the Partner Portal, you can access the Sizing Tool under https://firewallsizing.sophos.com.
Check out the instructional video if you need help using the tool under https://vimeo.com/653726736.
For more complex sizing scenarios, please use the Firewall Sizing Desk.