Sophos Firewall v19.5, released in November, has been our fastest adopted release with over 50,000 firewalls already upgrading.  It's also been our best quality release ever and it's packed with great features that boost performance, resiliency, and management ease.
If your customers haven't already upgraded their Sophos Firewall to v19.5, here are the top five reasons they should upgrade today:
Added Performance: Sophos Firewall OS v19.5 includes Xstream FastPath acceleration of TLS encrypted traffic and improvements in IPSec tunnel capacity and performance leveraging the programmable Xstream Flow Processors in every XGS Series firewall appliance.
Robust SD-WAN: SFOS v19.5 includes a new SD-WAN load balancing capability that can use multiple SD-WAN links for added performance and redundancy as well as OSPFv3 (IPv6) dynamic routing support.
High Availability: Several enhancements improve managing high-availability deployments in active-active or active-passive setups including new status and visibility improvements along with redundant link support.
Azure AD Integration: Makes it easier for firewall admins in an Azure AD environment to login to manage your Sophos firewalls using the same credentials.
Host and Services Search: This feature makes it easy to find the network object you're looking for and reduce the duplication of assets.
Here's a quick overview of everything that's new in Sophos Firewall v19.5:
And, as usual, every Sophos Firewall release includes important security, performance, and reliability enhancements.  See the full release notes for details. Also check the latest training materials available for Sophos Customers, and Sophos Partners.
Upgrading Couldn't Be Easier
 If you manage your firewalls in Sophos Central, simply click the download arrow for the firewall and choose "Schedule Upgrades".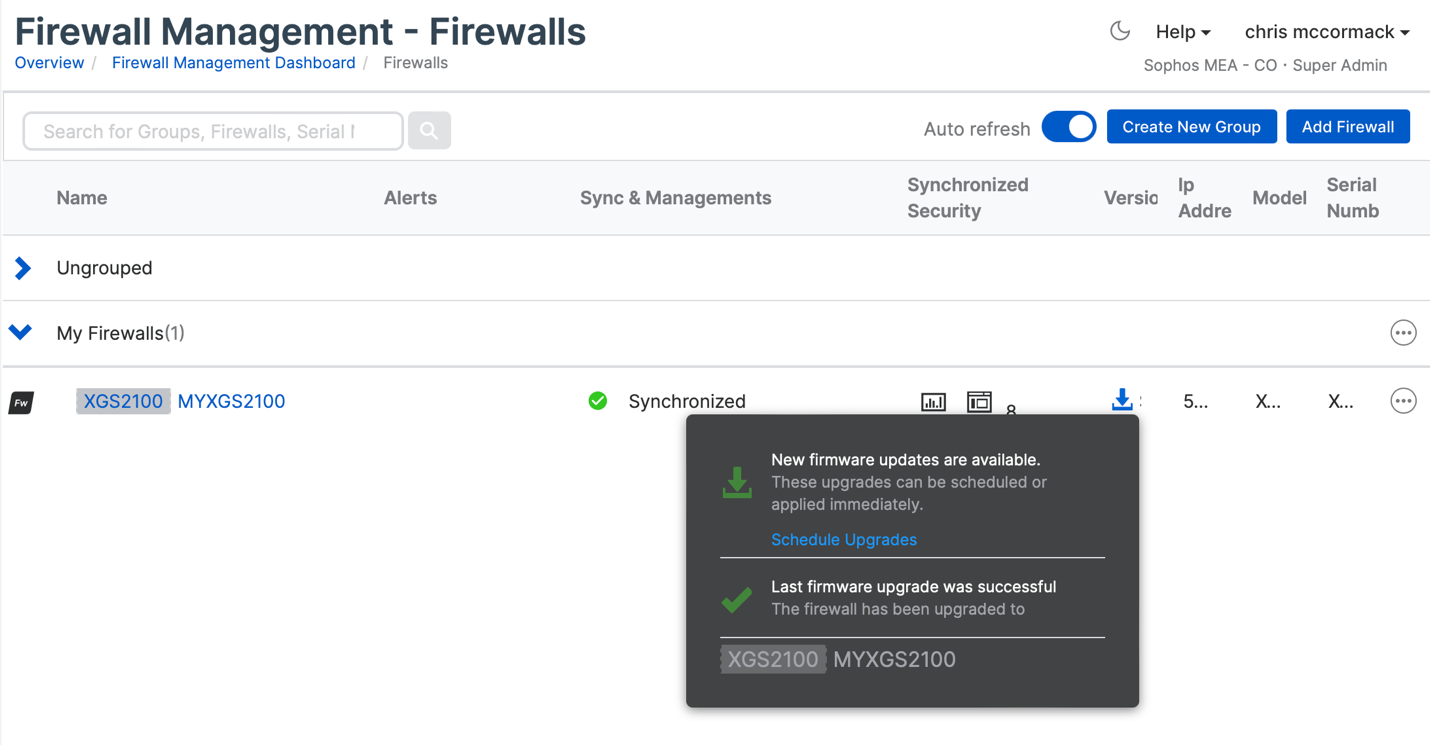 You can also login and upgrade the firewall locally. Upon logging in you should see this pop-up appear – simply choose "Upgrade now".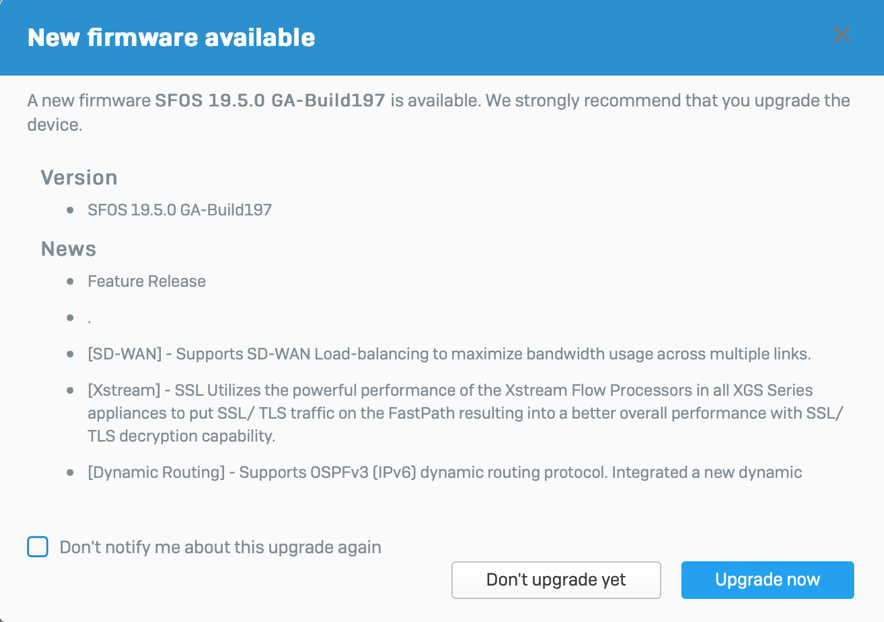 If you don't see the above window when you log in to your firewall, navigate to Backup & Firmware > Firmware and check for new firmware and download the latest release:

Get started upgrading today!