The Sophos Partner Portal is the most important resource to manage your Sophos business and locate partner-exclusive information.
To help you get started in a flash, we offer a number of how-to videos covering the most important Sophos Partner Portal features. In the partner portal, just click on the (?) icon at the top right corner to access these videos.
The list is growing – check out what's currently available: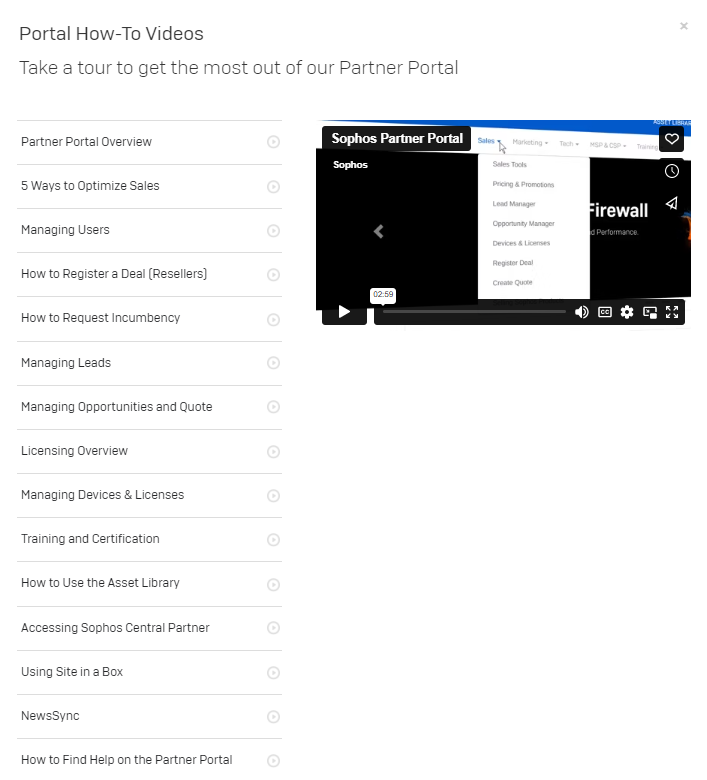 And if you need additional help, here's how you can get in touch with Sophos teams.