As a channel-best company, we put our partners first in everything we do. And when it comes to your customer marketing efforts, we know that resources can often be tight. Even if you're in the lucky position to have dedicated marketing resources, wouldn't it be great to get some extra support? And better still, for free?
That's where our Channel Service Center (CSC) comes into play. Our marketing professionals are dedicated to helping you:
Customize Sophos demand generation campaigns to your exact requirements
Co-brand Sophos marketing assets, such as emails, banners, PDF documents, and more
Add your logo, contact details, and any other important information to Sophos collateral
Resize Sophos web, email, or social banners and graphics
Create lead tracking links with your Lead Referral ID, so you can actively generate leads that only you own
To get started, visit the Marketing Tools page on the Sophos Partner Portal to access all available co-marketing assets. Choose your assets and then get in touch with the team via email at csc@sophos.com.
Rest assured, the Sophos Channel Service Center is available to all Sophos partners at no cost. We're here to help and make sure you are happy with your Sophos marketing campaigns.
Here are a few examples of co-branded assets that the CSC has recently created for Sophos partners: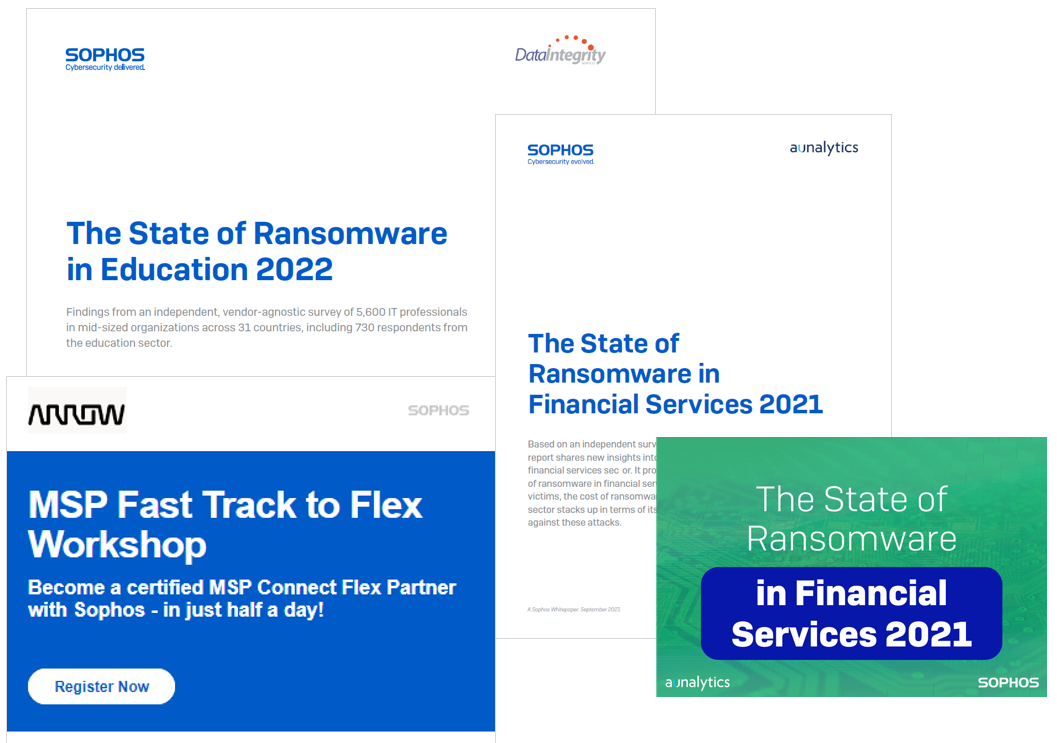 Interested in learning more about co-marketing support?
Please also read our previous post on how to make the most of Sophos co-marketing options. There's also a step-by-step guide on the partner portal (login required) to help you create your customized campaign.