The Sophos Mobile migration tool lets on-premise customers migrate to Sophos Central and benefit from all the goodness inside our unified cybersecurity platform. There's no need to re-enrol devices, and users and policies are all transferred during the process. A migration wizard takes admins through the steps and highlights any warnings or blockers.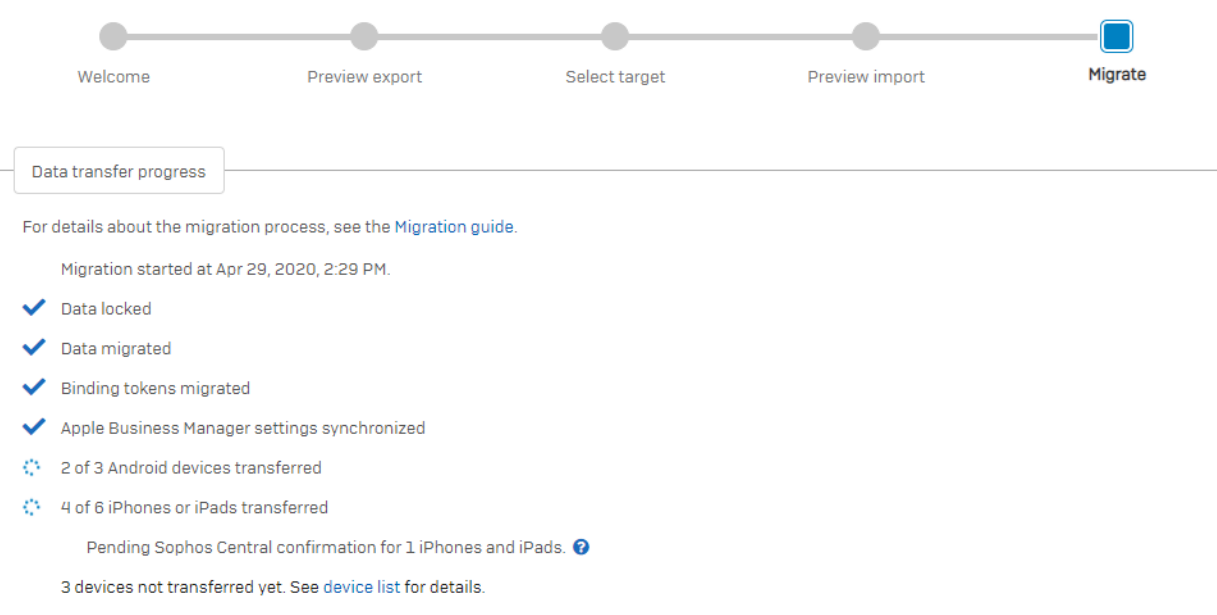 We've already had numerous successful customer migrations, and recently updated the tool to further enhance the experience. Take a look at this article for more details on how to migrate. There's a video, note on licensing, and plenty more inside the migration guide.
Remember, on-premise Sophos Mobile reaches end of life in July 2023, and Mobile as a Service turns end of life in September 2021. Now is a great time to open a conversation with customers about their plans for moving to Central.