Imagine you're in the middle of a cybersecurity computer game and you've worked your way through many quests to finally reach the next level which increases your energy and gives you new capabilities.
And then you get the message: "Sophos Switch has been added to your tool kit".
While some may be planning on buying a different kind of switch this holiday season, the new Sophos switches can possibly bring you much more joy.
Here are a few good reasons why our new switches are definitely worth a closer look.
The model line-up
With 8-, 24-, and 48-port models to choose from, our access layer switches provide connectivity, power, and control at the LAN edge, making them ideal for many use cases.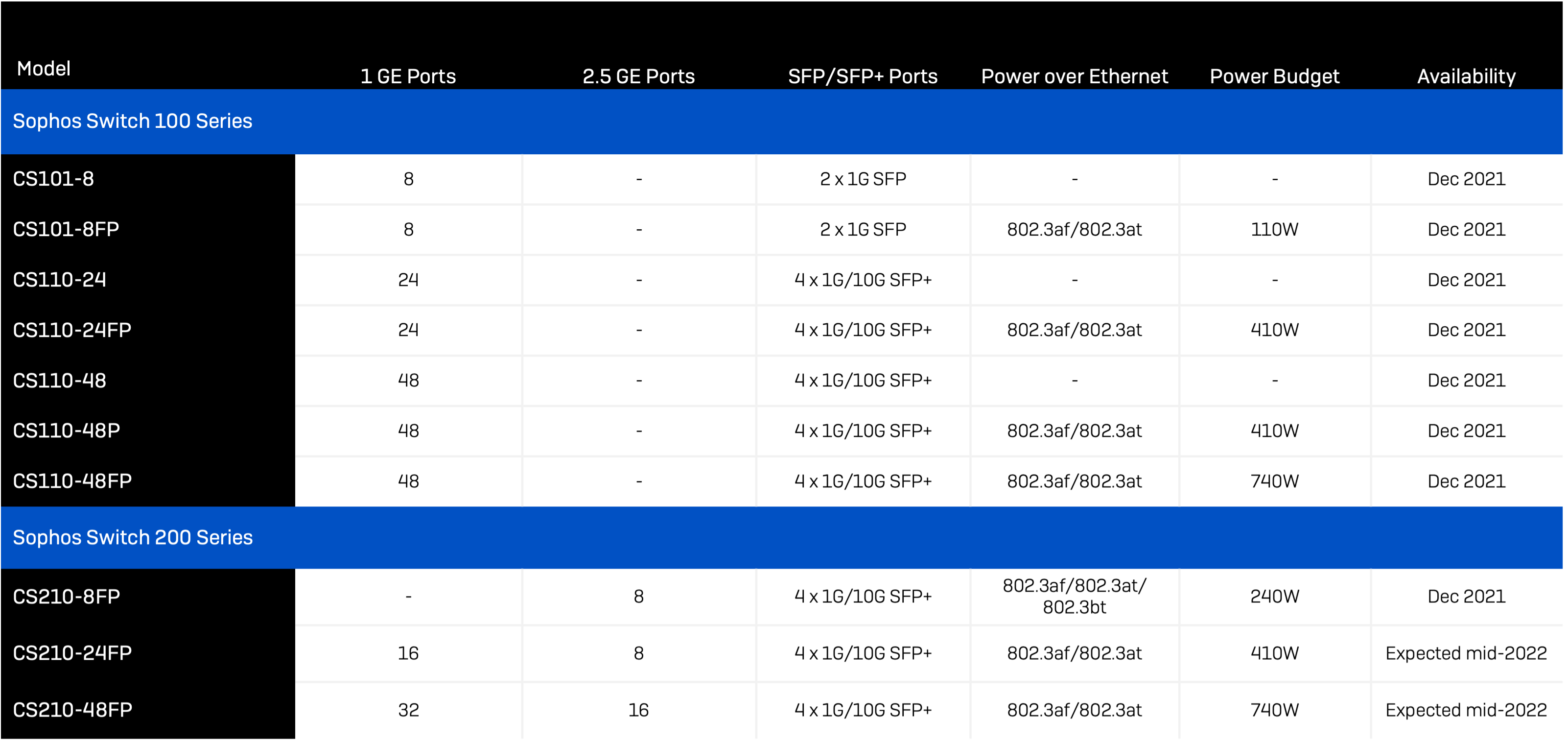 Adding value to every deal
If you're already talking about firewalls or Wi-Fi, switches are barely a side-step in your conversations. By selling switches alongside our other products, you generate additional revenue, and your customers get the added value of further visibility in Sophos Central, but more on that in a moment.
One vendor, one view
Gone are the days when the general advice was to not put all your eggs in one basket when it comes to security. Products from the same vendor will simply work better together. And if they're all managed in the same console, you get better visibility for day-to-day management and troubleshooting, plus just one company to contact, if ever something doesn't work as expected.
Many use cases
The typical Sophos Switch customer falls right in our sweet spot. Small and medium-sized businesses or distributed enterprises with many branch offices, who are in search of a way to optimize their network infrastructure, get their many connected devices under control, and reduce their overall management overhead.
Adding a security layer
Access layer switches sit at the all-important LAN edge and are the only switches which interact with end user devices – be they PCs, laptops, printers, security cameras, IP phones, or kiosk systems. This makes them the gatekeepers to the rest of the network and the masters of network segmentation. As a trusted security advisor, if you haven't had a conversation about segmentation as a way to reduce the exposure of a network in case of a breach and prevent lateral movement, now could be that time (synchronized security with your Sophos Firewall and Intercept X should, of course, be part of that conversation too).
Further information
The first eight models are now available to order, initially in limited quantities.
Ordering and price information:
First order date: Dec 16, 2021
Availability: Limited quantities in December, improving from January 2022
NFR orders: Should be possible from the 2nd half of January (subject to demand)
Price list: 2021-4.0.1
The Selling Sophos Switch page on the Partner Portal links to first assets, with more to follow from January.
The webpages for Sophos Switch are now live in English under www.sophos.com/switch, with translated versions expected in the new year.
A press release is planned for January 11, 2022.
If you haven't yet discovered the value of adding switches to your sales conversations, check out the Partner Sales Readiness course on the Partner Portal for useful information to get you started.