The launch of our much-anticipated AP6 Series Wi-Fi 6/6E access points is scheduled for next month (expected launch date: August 17, 2023). We are seeing a lot of interest in these models and, as far as possible, will aim to equip you with everything you need to hit the ground running from day one of availability. Due to the expected high demand, we would strongly recommend that you make us aware of any larger projects as early as possible, to allow us to plan our supply accordingly.
Product Specifications
To provide you with some first information about the new products, we have published a pre-release datasheet on the Partner Portal.
Please note that:
Prior to, or at launch, this preliminary datasheet will be replaced by a final, more detailed version.
As with any information provided before a launch, this document and any dates mentioned in it, may be subject to change and therefore, it is not intended for publication.
This datasheet is available in English only and will not be translated.
A snapshot of the new product series is shown below: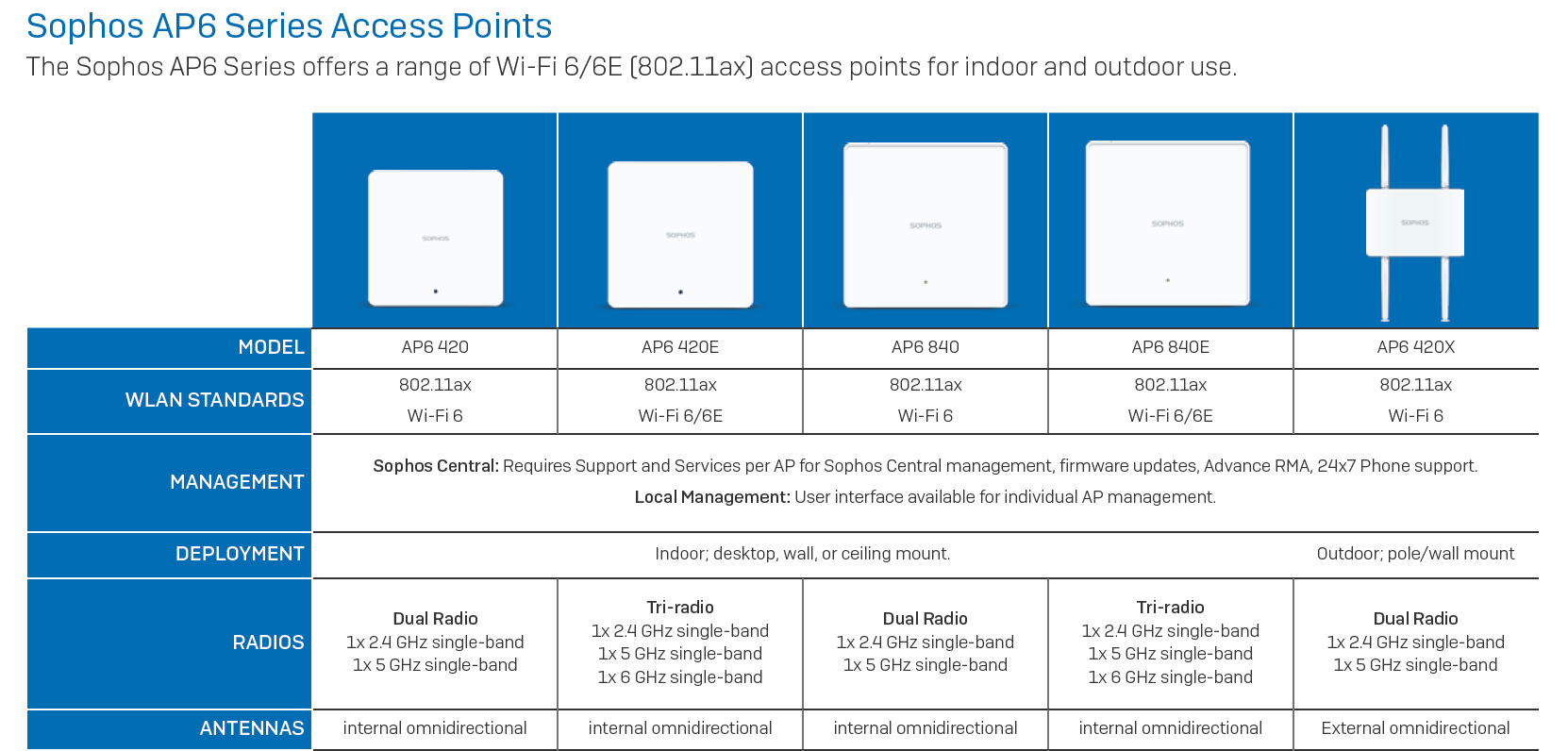 When can Sophos partners start quoting?
Pricing information was released today and, in most regions, comes as a price list addendum. With the price list release, we are also making the SKUs available for partners to quote.
Where can Sophos partners get further details?
Further information will be published on the Partner Portal very soon, including some frequently asked questions to help you with product positioning and overall planning.
Your local Sophos marketing team will inform you about any additional webinars or briefings for this launch in your region.
To address any requirements for your ongoing projects, please do not hesitate to reach out to your local Sophos distributor or sales contact.