Sophos Firewall has been rated the #1 Firewall Solution by G2 users in their spring 2023 Reports. G2 distinctions and rankings are based on independent, verified customer reviews on G2.com, the world's largest software marketplace and peer-review platform.
Sophos Firewall has been rated 4.6 out of 5 stars by IT Professionals, topping the charts: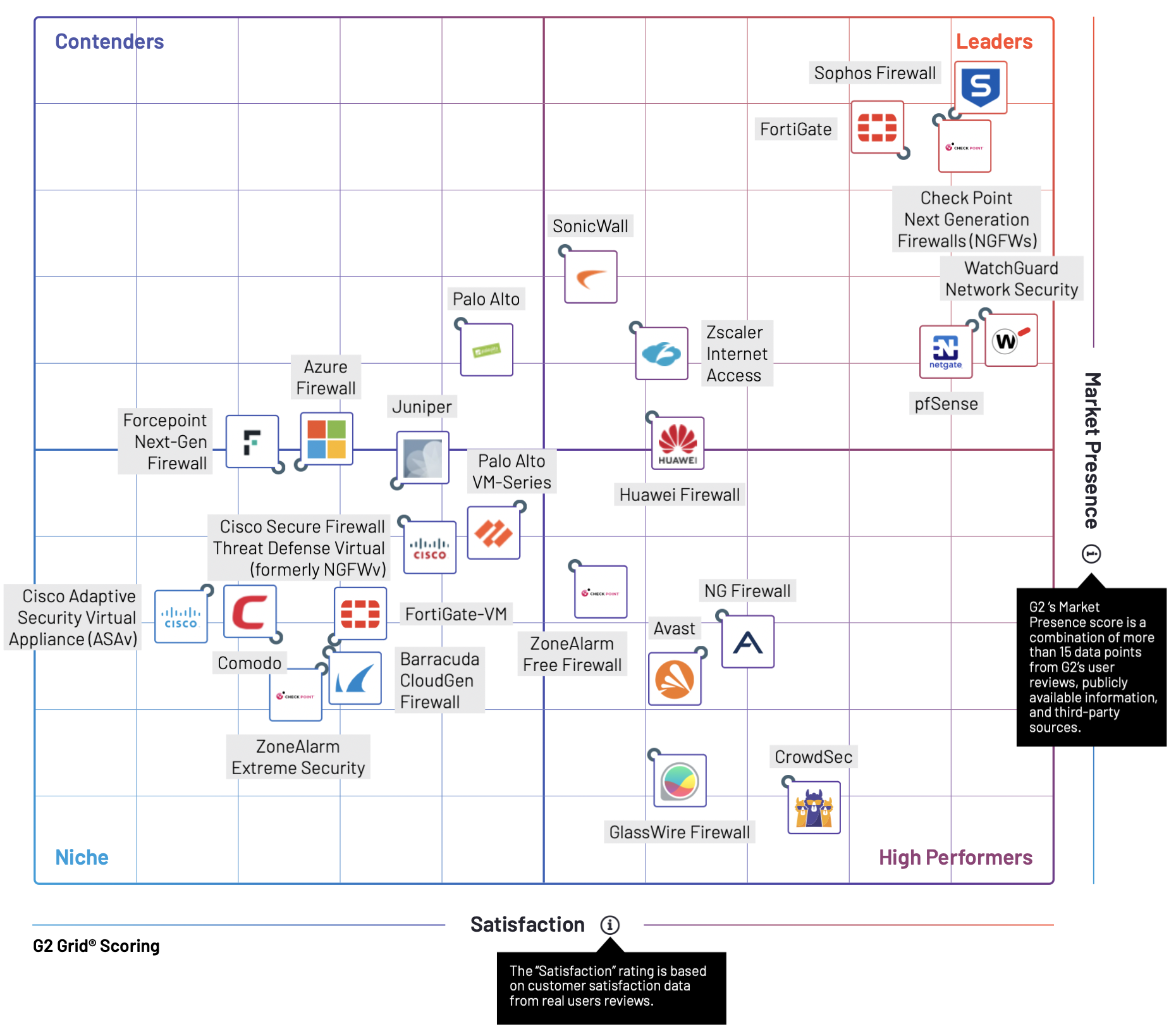 Here's a small sampling of review headlines:
"Easy to use, highly functional, powerful firewall – great value"
"Network Security Made Simple with Sophos Firewall"
"Sophos: Firewall With Cutting edge Highlights And Functionalities"
"Leading AV and Firewall Protection Hands Down"
Check out the full reviews on G2.com and how Sophos was named a leader in several other categories including Endpoint, EDR, XDR and MDR.
These reviews are a great endorsement of our commitment to helping solve today's top problems with securing modern networks by delivering a uniquely differentiated next-gen firewall that is extremely easy to deploy and use, that offers the best value in the industry, along with a complete portfolio of complimentary network security products that are all managed from a single cloud console – Sophos Central.
Sophos Firewall and our Network Security portfolio has received a number of impressive and innovative updates in recent months that customers are raving about – including:
Check out Sophos Firewall and our full ecoystem of Secure Access Products at sophos.com/firewall and make the most of all the product, sales and marketing materials on the Sophos Partner Portal.